Have you ever been to a place for the first time and felt totally at home? That's what happened when I first set foot in Ireland.

Wicklow Mountains, County Wicklow Ireland, c. April 2011, Susan E. Hance,
The hills, the green misty fields, the people with their sense of humor, the laughter, coastal life...and the music...oh, no way I can hear that and keep my toe from tapping. Small pubs with musicians playing fiddles, guitars, bodhran drums, and harps filling the cozy space with tunes of love, loss, and a sense of place.

Glendalough(Glen of Two Lakes), 6th century monastery
c.2011, Susan E. Hance
I loved it all at first sight.
The Appalachian mountains, where my parents were raised and where I was born, have a connection to Ireland and the British Isles. Not only did Scots-Irish and British immigrants make up a large portion of European settlers in the Appalachians, the mountains themselves are connected. They are the same mountain range!
Sharyn McCrumb's
novels are typically set in her native Appalachian mountains and she writes:
Hemlock Inn, Bryson City, North Carolina
c.2009, Susan E. Hance
The proof of this can be found in a vein of a green mineral called serpentine which forms its own subterranean "Appalachian Trail" along America's eastern mountains, stretching from north Georgia to the hills of Nova Scotia, where it seems to stop. This same vein of serpentine can be found in the mountains of western Ireland, where it again stretches north into Cornwall, Wales, Scotland, and the Orkneys, finally ending in the Arctic Circle. More than two hundred and fifty million years ago the mountains of Appalachia and the mountains of Great Britain fit together like a jigsaw puzzle. Continental drift pulled them apart at the same time it formed the Atlantic Ocean.

Clouds in Jones Gap, South Carolina, c. 2009, Susan E. Hance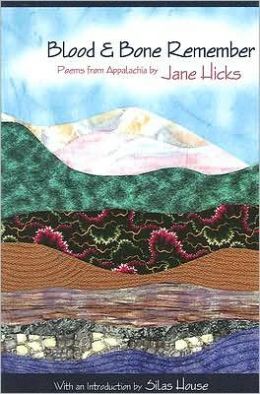 Maybe the immigrants felt at home in a new land because it seemed so familiar. It begs the question: Does DNA have memory? In her work,
Blood and Bone Remember: Poems From Appalachia
, Jane Hicks, poet and fiber artist, suggests that it does.
Ireland has beautiful mountains and coastline. Perhaps my heritage informs my comfort zone, making me comfortable in both landscapes. Two of my favorite locations in Ireland are the Wicklow Mountains and Dingle Bay, opposite landscapes on opposite sides of the Isle--which by definition is surrounded by salt water.
The Appalachians are older than the Rockies, worn down over 10 million years of erosion. My beloved mountains that rose from the sea now continually wash into the sea. And so it goes.
Dingle Peninsula Ireland, c 2011, Susan E. Hance
Mountains and water, Ireland, c. 2011 Susan E. Hance
On the Sky Road, Clifden Ireland